Video content is everywhere. We watch how-to videos if we need to assemble something, check a product review video before purchase and we like to see a video testimonial of our future colleagues in a job advertisement. Video has become an important part of the strategy for many. We will give you 7 reasons why it's essential for yours!
1. "Video content is taking over"
84% of internet traffic in 2020 will mainly consist of video.
2. "65% of us are visually orientated"
When someone tells you a story about their work environment; the office, team, and atmosphere, you won't have a good impression of it, until you see photos or videos, right?
3. "Video is the most snackable content"
Snackable content, say what? This type of content is easy to consume by the viewer, just like a regular food-snack, except it is consumed differently! Video is so far the only medium that can contain all the content elements; text, audio, pictures, graphics, and illustrations. Since the human brain processes visuals 60.000 times easier, video enables you to share more information in a shorter timeframe than you were able to do with text. You must have heard of the saying: "a picture is worth a 10.000 words." Just imagine how many words a video is worth.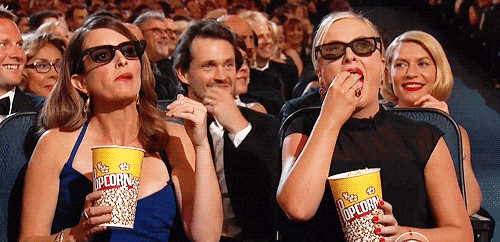 4. "Video is effective"
Since video is our preferred communication method, it explains the enormous growth in the use of visuals on the internet (9900% since 2007). Here are some numbers that will convince you to add video to your strategy:
5. "We have become more selective about what we focus on"

According to this article, our attention span in 2015 was just as short as that of a goldfish, 8 seconds! Thank god this is not true as the research never took place. However, people have become more selective about what they are focussing on, as we have to deal with information overload. 72% of the social media users prefer a video over a post with only text. In less than one second we make a decision if the content is scroll-stopping. So video is a great tool to grab attention!
6. "You need to speak the language of your target group"
The job market in 2025 will 3/4 consist of millennials and generation Z. Research has found out that video has a great influence on this group. From shopping to receiving and sharing information; a lot of it happens in video. This group also forms the biggest group of users on social media. The amount of video content where they have been exposed to forms their way of communicating. As a company, you need to understand and speak their language; thus you have to create unfiltered, authentic and quick video content.
7. "We, humans, want to be involved"
According to the Maslow hierarchy being involved is one of the universal basic needs of a human. Trust grows as soon as there is involvement, this increases your employee's loyalty and it makes them happy to work with you. With video, you can show your company's personality, culture, environment, and team. Video is the perfect tool to create engagement with your employees and candidates.
Have we convinced you about the power of video or would you like to know how to create a great employer branding content? Plan a video call or send us an email!